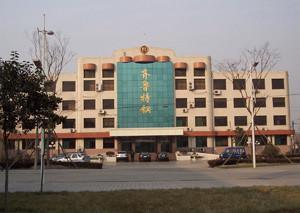 Hunan Qilu Special Steel Trading Co.,Ltd
Qilu Special Steel Co., Ltd is a large-scale enterprise specialized in the production of high-quality special steel and has become the supporting services and backbone enterprise in our industry, locomotives, machinery, die, automobiles, shipbuilding, chemical and other industries. It is a high-tech enterprise in Shandong Province Machinery Industry Top 100 enterprises, one of the key business group enterprises that identified to develop by Jining municipal government. It possesses 2,600 employees, of whom 368 are middle and high-ranking staff. It covers 236,000 square meters and a building area of 86,000 square meters, the fixed assets is 430 million RMB, the annual production capacity of special steel forging and rolling bar has got 400,000 tons, with an annual output value of two billion yuan.
The main products are mainly the special steel large diameter round bars, including Alloy structural steel, carbon structural steel, carbon steel, mould steel, bearing steel, stainless steel, roller steel and so on. The products are widely used not only by large domestic locomotive products, coal, petroleum machinery and shipbuilding industries but also are exported to Germany, the United Kingdom, Italy, Spain, Norway, Finland, the United States, Russia, Turkey, Chile, Brazil, South Korea, Vietnam, New Zealand, and other countries all over the world.

Hunan Qilu Special Steel Trading company is a branch of Qilu Special Steel Co., Ltd. It is mainly in charge of the export business of Qilu,The company has always followed the international trade practices, persist in attaching importance to the purposes of contract, honored, quality service, the development of win-win business and dedicated to satisfying the requirements of our clients.